Garden design beliefs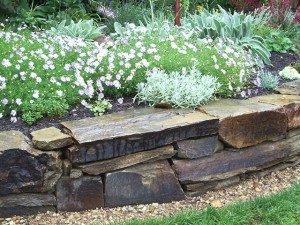 At Ben Harris Gardens, garden design is about creating beautiful, relaxing spaces where people feel at peace.
We believe in creating gardens that stimulate all the senses. Gardens that have soul, and display elegance.
Gardens should reflect the surrounding environment and the style of your house, providing a strong connection between the interior and the outdoors.
Above all, landscapes must be practical, and our appreciation of this keeps our designs grounded. Thoughtful plant selection gives us the confidence that our designs will look great for the life of the garden.
Garden design styles
We specialise in the design and construction of naturalistic gardens and water features that incorporate curves, lots of plant life, and natural materials such as stone, rocks,  pebbles and timber. This includes Australian native gardens, cottage gardens and Japanese gardens.